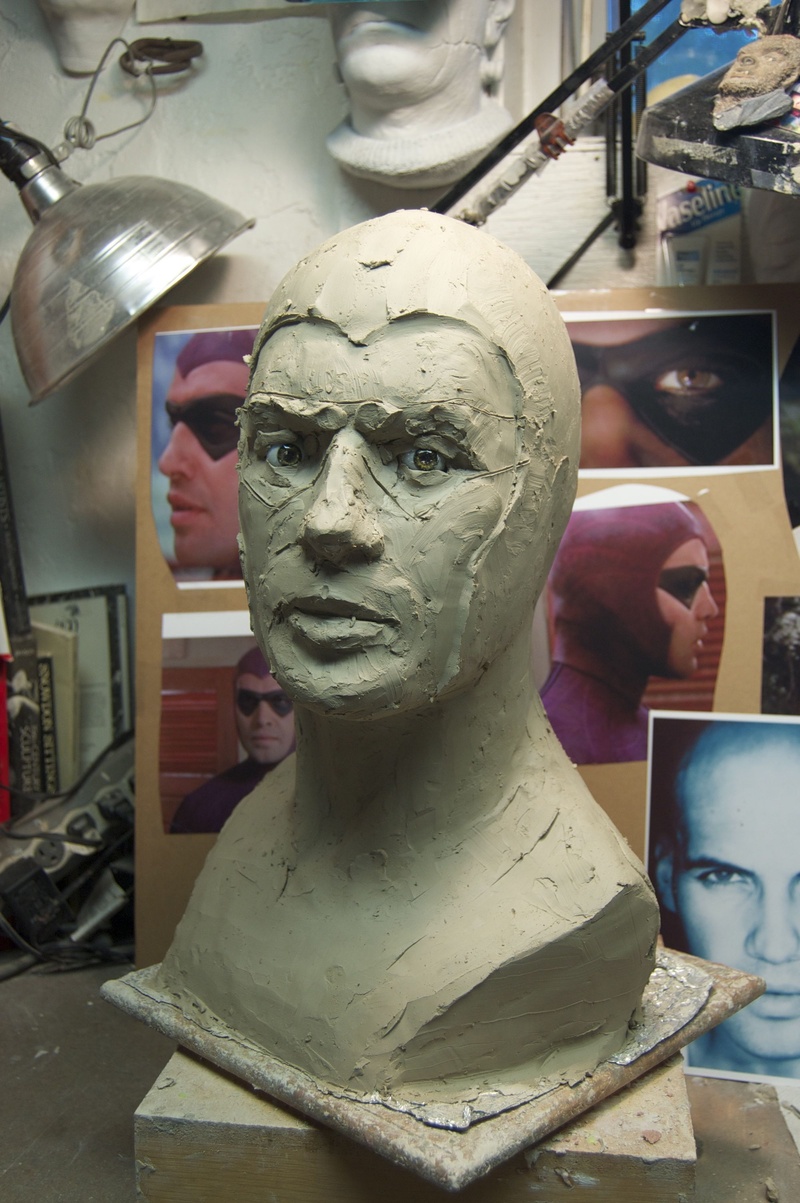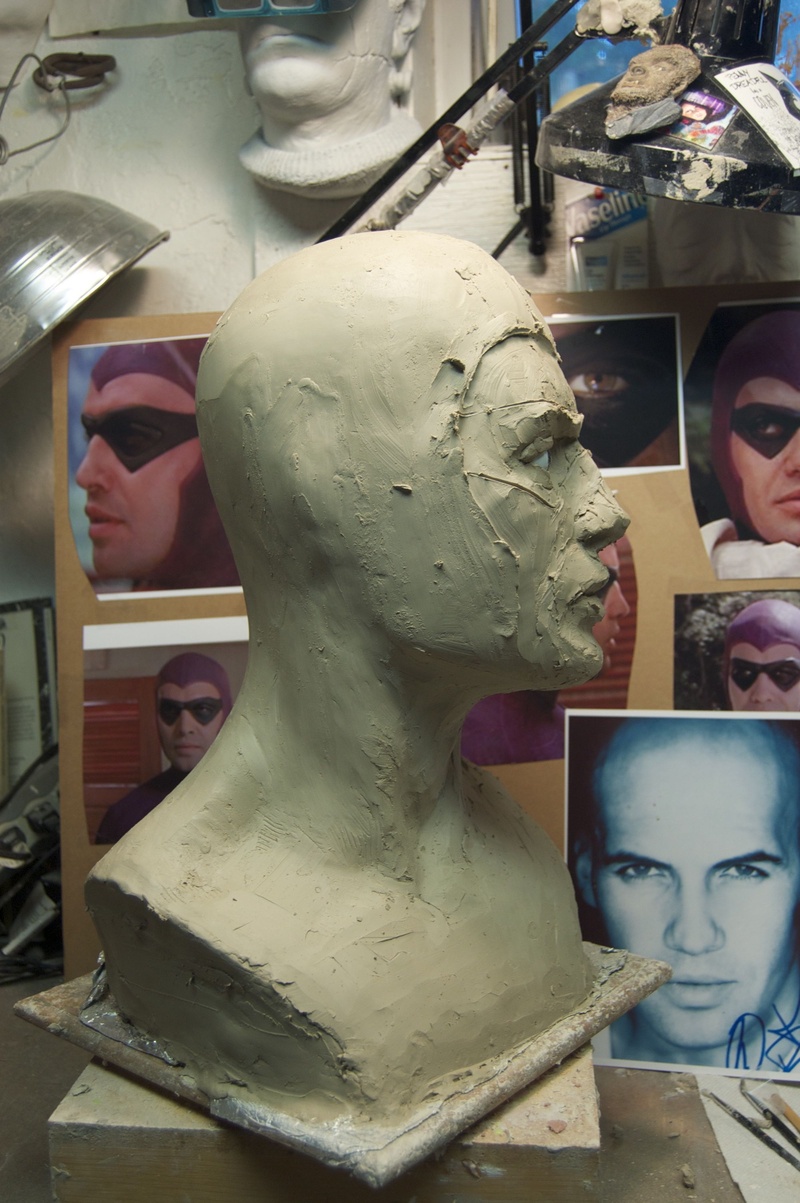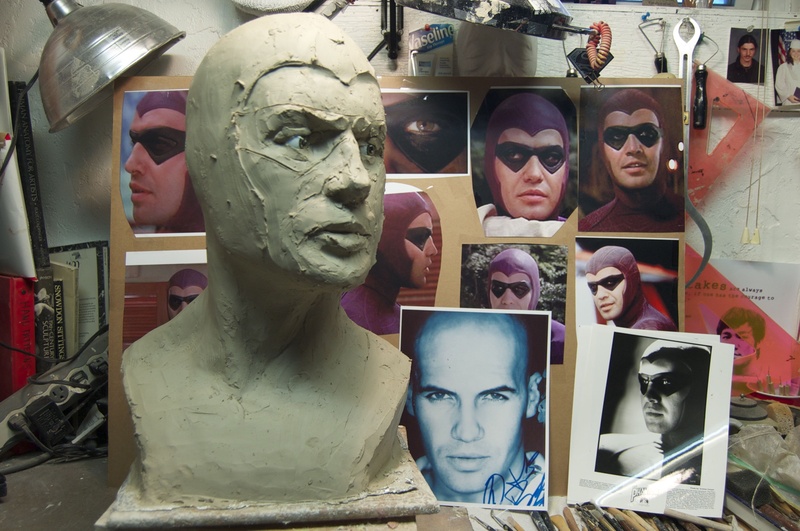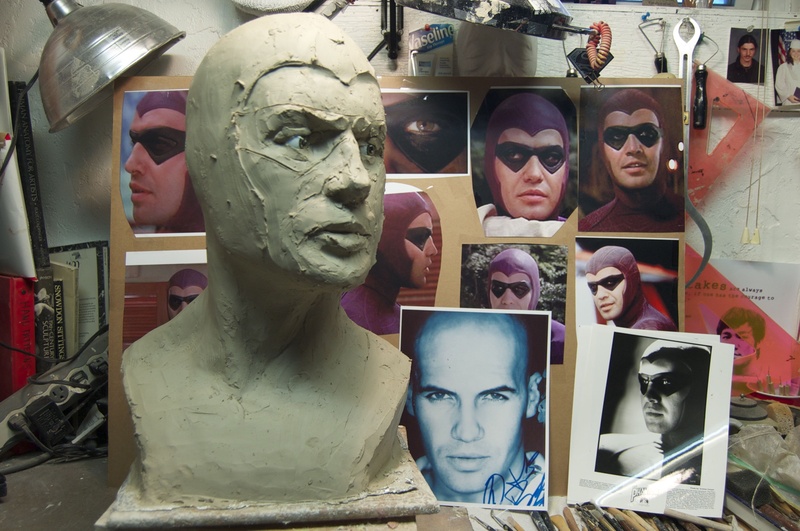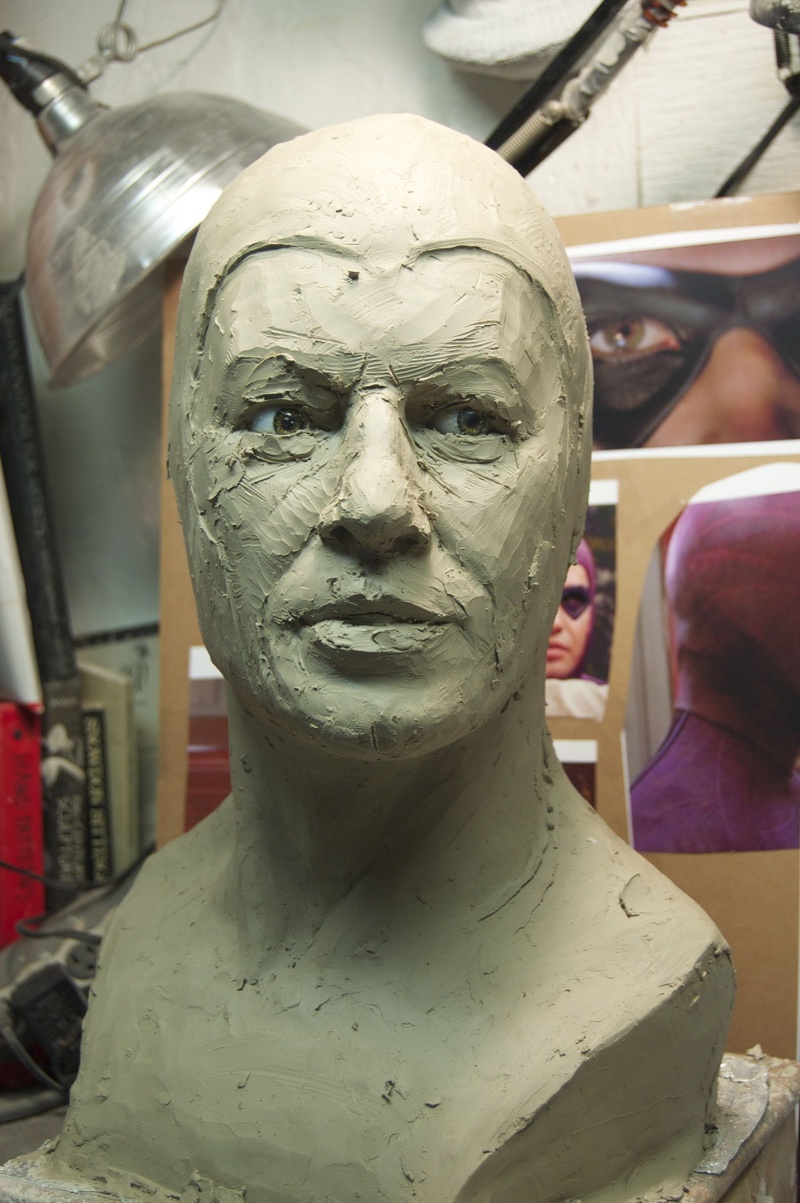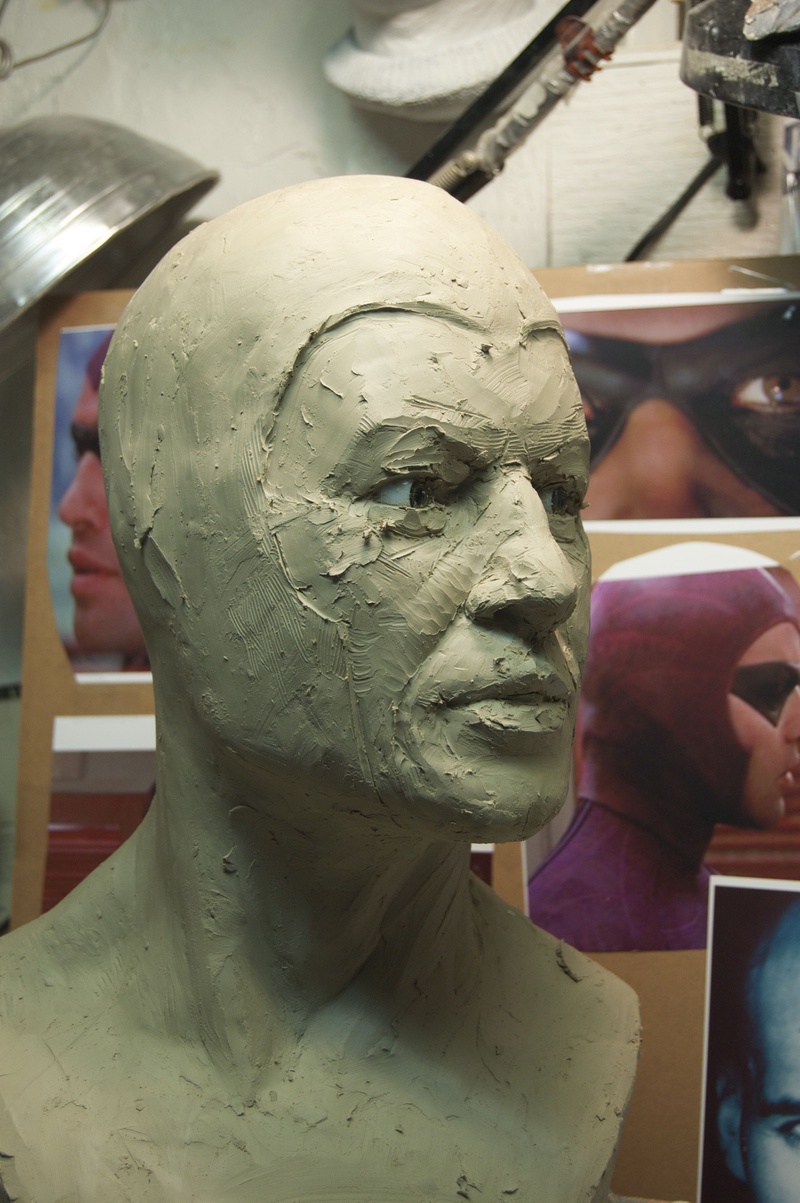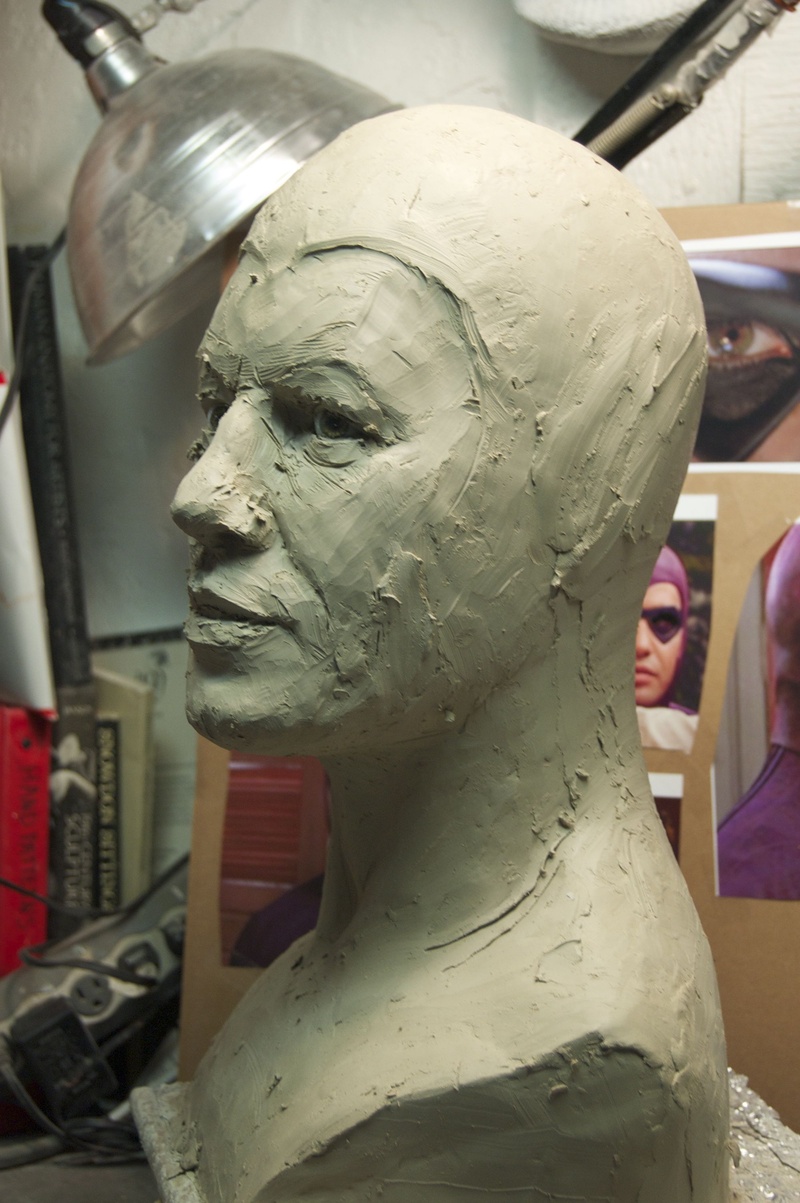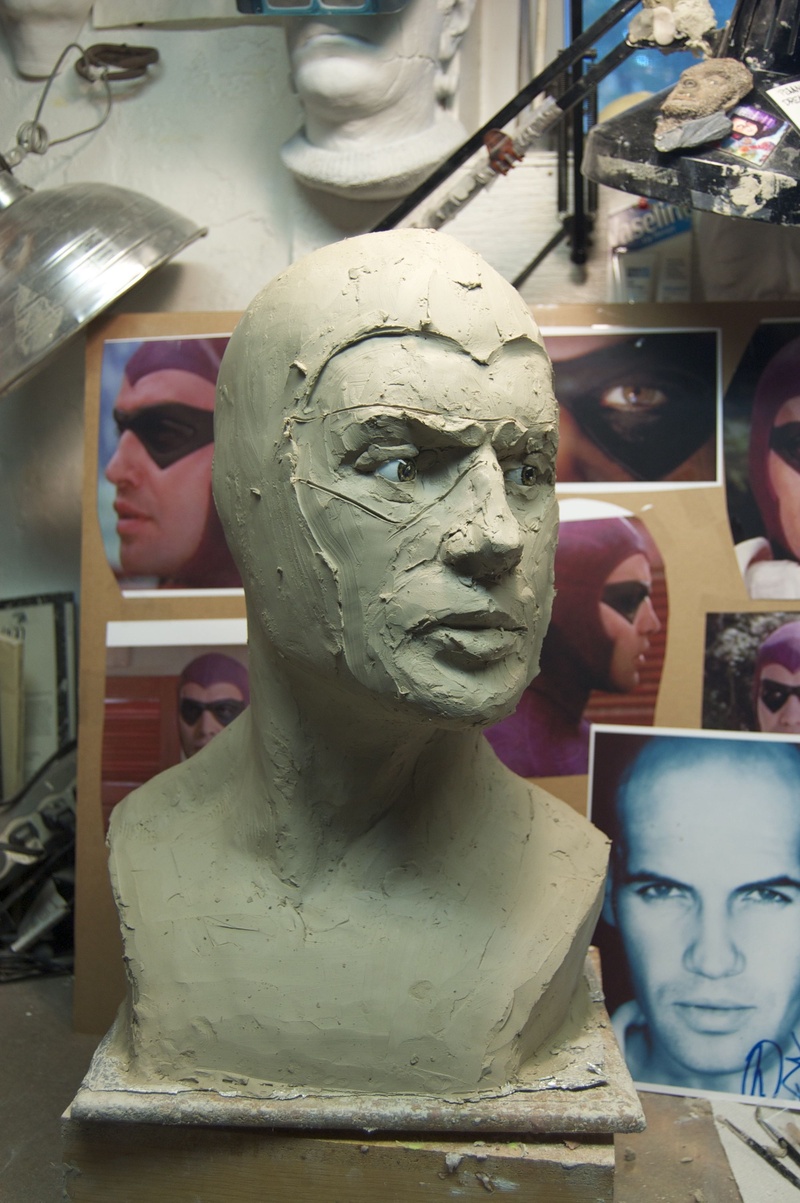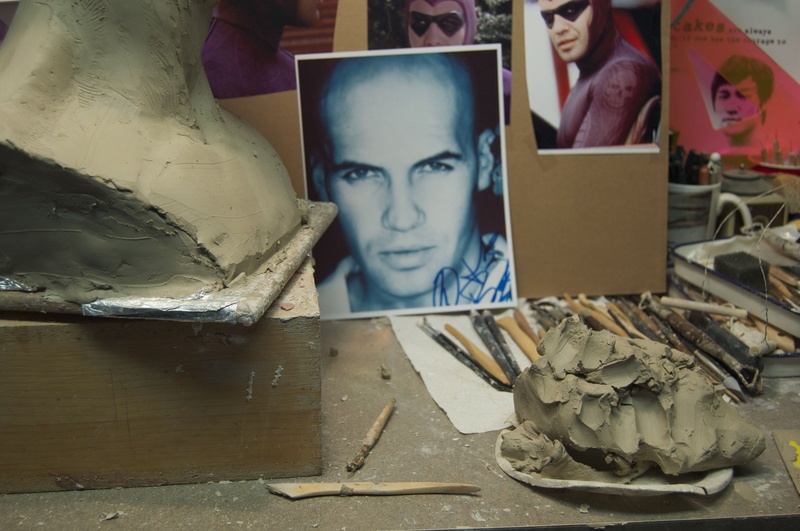 Hey gang!
Welcome to the first episode of A DAY IN THE LIFE ...!
First up is BILLY ZANE as THE GHOST WHO WALKS!
The Phantom was and is my favorite hero movie and Billy Zane was the perfect Phantom.
I loved the movie. It was set in 1939 and everything had that PULP feel (even the over acting!)
I have started a tribute bust to be cast in a translucent flesh tone resin and hand painted.
He will have acrylic eyes and the pattern on his costume will be painting on as well.
The sculpture began by wrapping some chicken wire around a iron pipe that was attached to an iron flange bolted to a wooden sculpting box.
The clay that I am using is WED clay.
The lay up went fast and since its the face that is the only part of his body that you see I wanted to make sure that his head and shoulder attitude would express  the HEROIC!
By turning his head in a different axis that his shoulders this is acheved .
The features went along well and I was having a great time sculpting him.
It's funny, somethimes getting a likeness is smooth and other time is is like pulling teeth.
It is very humid here in South Jersey so the clay is firming up a bit slower so I spend my time on the features and the balance from side to side.
I have always had a problem with getting the eyes to be on the same plane buy my sttudio mate, Mike showed me that you can line them up with a plane!
I am also trying something new to my sculpting, that is placing the eyes in at the begining of the sculpt instead of at the end when the face is almost finished and I must say it is making getting the likeness a lot better!
So here he is after about 6 hours of sculpting and oh yes, I wanted to point out the reference boards behind the sculpt.
I will make screen grabs of the movie, collect stills and anything else I can get to help me get the best likeness I can.
Please enjoy the photos and if you have any questions, please feel free to email me and I will try to answer them as best as I can.
Thanks for coming along for the ride and I hope that this blog can help and entertain.
Until next time,
Daniel